Road Stud Reflectorsis a new type of luminous warning product for road traffic facilities, suitable for roadside edge, fast and slow lanes, and road islands. The Road Stud Reflectorsis is also a clear, eye-catching, adjustable brightness flashing warning sign. Continuously arranged can form an optical lane, Road Stud Reflectorsis on the urban road can clearly depict the road outline, especially on foggy days, rainy days and night can display high brightness road information, and flashing lights play an obvious role in guiding warning.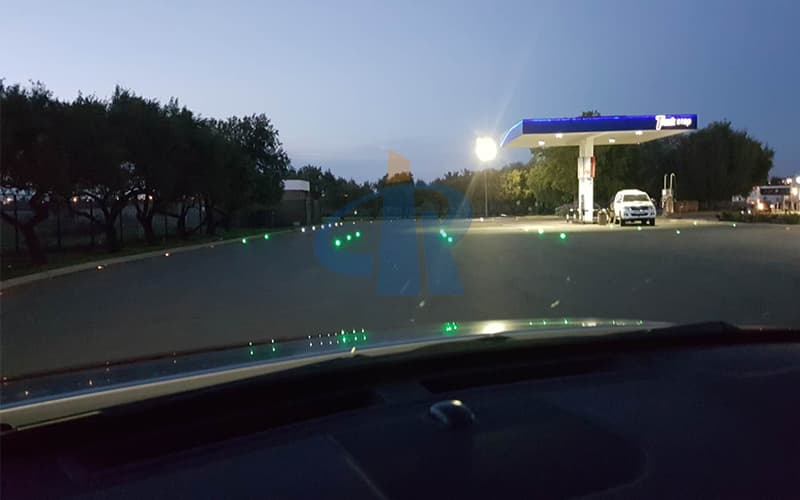 Road Stud Reflectors on the urban road can be seen in South Africa, our South Africa client tried many products before, but half damaged in three months. After he chooses RUICHEN's Road Stud Reflectors R1, he is very satisfied with the quality of RUICHEN Road Stud Reflectors and the effect of installing them on the road. Our Road Stud Reflectors in South Africa still work well after three years.
The traditional road stud has a simple shape, only the reflective film is illuminated, the base is small in size, the fixing performance is poor, the ordinary material is not resistant to rolling, the reflective film cannot be actively illuminated, and the warning effect is poor. RUICHEN Road Stud Reflectors are beautiful in appearance and can be used for both road surface induction and decoration purposes. It is our patented Road Stud Reflectors and flexible choice of use scenes. The lamp holder is made of die-cast aluminum material, the surface is spray-coated, solar power is supplied, and it can be used for more than 48 hours for 3~5 years.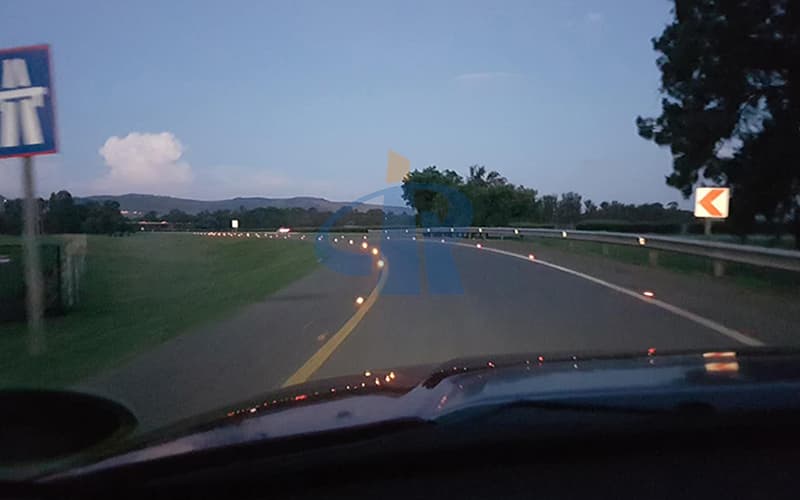 RUICHEN Road Stud Reflectors have the following characteristics:
1. Product structure: mainly made of aluminum alloy, with reflective sheet and led lamp bead. solar panel, electronic components and LEDs are sealed in the lamp body by special techniques. RUICHEN Road Stud Reflectors are waterproof and dustproof, which can work in long-term water-storage roads and outdoor harsh environments.
2. Comparison of ordinary road stud and Road Stud Reflectors: The reflective brightness of ordinary reflective road stud is only 300-400MCD, while the luminous brightness of RUICHEN Road Stud Reflectors can reach 4000 MCD or more, which is 10 times that of the former. High-intensity light can be worn at night. Rain and fog, safe and effective for the driver to guide the direction.
3. The application scope is mainly used for urban roads, high-speed kilometers, urban communities, forks and so on in sunny places.